AFFORDABLE APPLIANCE REPAIR
Get Awesome Services at Affordable Cost !
We offer affordable appliance repair and  flexibility in our services by considering your daily work schedule and putting our repair times in the periods that are most convenient for you. In keeping with respecting your time, one thing that you can be completely assured of in our service to you is that we will be right on time in coming to your doorstep to help you solve your challenging home appliance issue!
We know that even with the professional and quality service that we offer, you will still have one important question on your mind, "How much will all of this cost me?".
We offer flat rate prices
Fret no more! Our rates are among the very best in terms of affordability that you can hope to find. We offer flat rate prices that beat any other home appliance repairer in the market and also provide you with an upfront quote of what the charge would be to fix your home appliance. With us, you really do not have to worry about an overcharge because we value our craft and will give you as much time as we possibly can until your appliance is working as well or even better than it was working before. This same principle applies in our servicing of your appliance as well as our appliance installation jobs too. A job well done is our goal! You should also be assured that we have no hidden charges whatsoever.
So, you might be wondering at this stage just what exactly we can fix. Our range of technical expertise covers a wide range of home appliances that you use on a daily basis. These home appliances include, but are not limited to: refrigerators, toasters, microwave ovens, air conditioning systems, washing machines, electric fans, dishwashers, blenders etc.
We also know that for all these products, there are a variety of brands on the market such as LG, Samsung, Toshiba, Panasonic etc. It should interest you to note that our technically gifted team of technicians are more than capable of fixing any kind of appliance that may be in your home. We are, literally, a "Jack of All Trades"AND "Master of All".
Affordable Home Appliance Repair Service
Another pressing issue for many people that require their home appliances to be either serviced, fixed or installed is that these often creates a mess in the home which can be quite a task to clean up. We have no interest in seeing you have to do all the hard work of getting your home back into a presentable state. Therefore, as part of the services that we offer in our YOU first policy is a clean-up policy. With this, we take care of every loose bolt or screw or any mess at all that is made during your home appliance solution so that we leave your home just as neat as we met it. Perhaps even neater!
You will be interacting with our top-quality technicians, who are well mannered and polite. We will not add to the frustration that you are already experiencing from having to repair a previously functional home appliance. In fact, we will even make you feel better about it. Our technicians will ease the experience of the home appliance maintenance process so that your overall mood is lifted as a result of using our services.
What We Are Offering
In a nutshell, what we are offering as far as your home appliance solutions are concerned are:
Smooth and accurate home appliance installation services
Prompt and one-time repair of any broken-down home appliances
Anytime servicing of any and all kinds of home appliances
Across these three core services that we offer, to ensure smooth customer service relations and show you just how much we value your patronage and look forward to being your first choice on all your home appliance needs, we offer and ensure the following:
Diversity in range and brands of home appliances our skilled technicians can fix
No wasted time from the moment that you call us up to the time that we will spend on your home appliance needs
Honest and open conversation on the extent of your home appliance solution need so you can be in the loop on everything that we intend to do
Unbeatable and affordable price rates
Clean service focused on not leaving any mess behind
So, people of Huntsville and all the areas we operate in, it is as the old saying goes: "Hiring us does not cost, it pays!"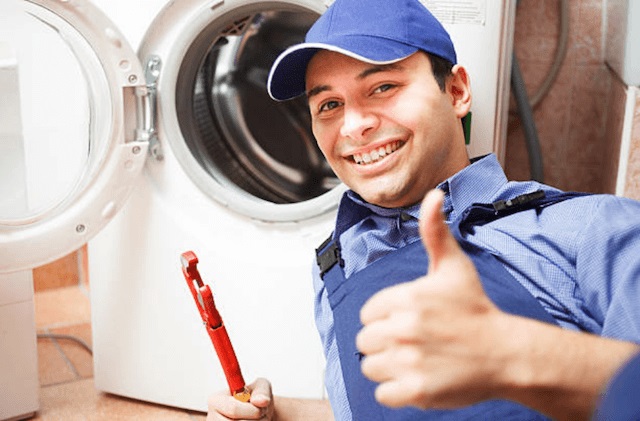 I just love my new home! I really couldn't have picked a better company to work with. Construct truly is the best!
We hired them to redesign the San Francisco office. We're so happy with the results they're doing our other 5 locations as well!
We just broke ground on my new custom home. The team has kept me very involved in the process - I can't wait to see the finished project!