Professional Dishwasher Repair in the Huntsville, Alabama Area
Anyone who has spend hours with their hands in soapy water washing dishes understands the importance of dishwasher repair when yours not working. Not only is washing dishes by hand a tiresome and time-consuming activity, but it also may not clean your dishes as well as your dishwasher, potentially exposing you and your family to the danger of food borne illness. When your dishwasher breaks, you want it fixed as soon as possible, and you certainly do not want to pay more than you have to. This is why you must carefully evaluate the possibilities when choosing a dishwasher repair company near you.
Big Decision
Today it is easy to find a great deal of information about businesses online. Consumer review sites and consumer protection sites like the Better Business Bureau are all sources of information that can help you to make an informed decision when you need to have your dishwasher repaired. This is an important decision, as in addition to the concerns mentioned above, dishwashers can potentially cause significant damage to your home if they leak. So, it is imperative that you find an appliance repair company that will do the job right. Proper replacement parts must be utilized, and the technicians must be familiar with modern home appliances to prevent causing further damage to sensitive electronics present in most that are sold currently. Finding a company with trained professionals who know what they are doing should be your first priority.
How Much?
Familiarizing yourself with a company's price structure should also be close to the top of your list of priorities when evaluating dishwasher repair companies near you. You must determine if they charge a set rate for home repairs or if there is an hourly labor charge, and if those charges very depending on the day of the week or what time it is. It can be difficult to adjust your schedule to accommodate an in-home dishwasher repair, but you must discover if it will cost you so much that the convenience is not worth the price. While affordable dishwasher repair may not be the first consideration, it is one that must be considered, and the cost then weighed against the convenience provided with regard to scheduling.
Attitude is Everything
As you do your research, pay attention to the demeanor and attitude of the people you speak with on the phone, or who are replying to your messages. If those customer service focused employees are dismissive or otherwise rude, it is a clear indication that customer satisfaction is not a priority within that company. The ideal scenario is to find an empathetic, professional company with set pricing policies and the technical expertise to repair your dishwasher at a time that is most convenient for you. Asking friends and neighbors who they have used in the past is another source of potentially useful information, and you should not ignore this option if you know people whose opinion you trust. Every avenue you can take to find an affordable, competent dishwasher repair service near you should be explored to help you to make an informed decision.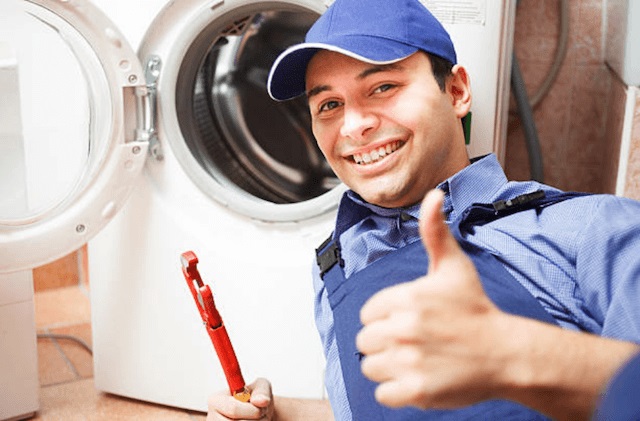 I just love my new home! I really couldn't have picked a better company to work with. Construct truly is the best!
We hired them to redesign the San Francisco office. We're so happy with the results they're doing our other 5 locations as well!
We just broke ground on my new custom home. The team has kept me very involved in the process - I can't wait to see the finished project!
Great Reasons To Hire Appliance Repair Huntsville AL