Professional Dryer Repair in the Huntsville, Alabama Area
People do not appreciate the ease and convenience of using a clothes dryer until they need to have their dryer repaired because it is malfunctioning. Air drying, is, of course, an option, but it requires significantly more time and often does not provide the same comfort in use for items like towels, socks and underwear. Hauling wet clothes to a laundromat is exhausting and time consuming, so when your dryer breaks, you immediately start to look for a company that can repair your dryer near you. Finding the right company means that you must consider their reputation, expertise and affordability.
Do Your Homework
Choosing the right appliance repair company should include some general research to determine that their previous clients are satisfied with the service that they received. Online comments and rating services can provide some information, but asking your neighbors can also be a legitimate way to ascertain if a company can be trusted to enter your home and work on your dryer. Does the company you are considering have a reputation for honoring their commitments to their customers? Do they show up on time and guarantee their work? Companies that value their reputation rely on word of mouth to advertise their products and services, which is why asking others in your local community about who they trust to repair their dryer is an effective way to locate a dependable company.
Technical Know-How
It goes without saying that you must consider a company's experience and the training of their technicians you will be relying on to repair your dryer. Today's appliances are much more complex than they were in the past, and require specific knowledge to deal with touch screens, sensors and computer chips. Just as automobiles require computerized diagnostic equipment, modern dryers demand specialized knowledge, equipment and expertise to be repaired correctly. Be sure that you are confident in the expertise of the people you are inviting into your home and paying for their services.
Don't Break the Piggy Bank
Some might have the luxury to claim that "Price is no object", but for the vast majority of us, it is a very legitimate concern. Knowing what an appliance repair company will charge for their service calls, or whether they charge an hourly rate for labor or a fixed price for a job like fixing your dryer, is something that you should understand clearly before you agree to hire them. There will always be the element of the unknown as far as the cost of the necessary replacement parts, as that cannot be determined with a phone call, but knowing as much as you can about how much it will cost to repair your dryer should be your goal.
Whenever you need to have your dryer repaired, be sure to do your research into dryer repair companies near you before you commit. Doing research and seeking advice from your neighbors can help you to find the best company and will give you the best possibility of having a positive outcome to a stressful situation.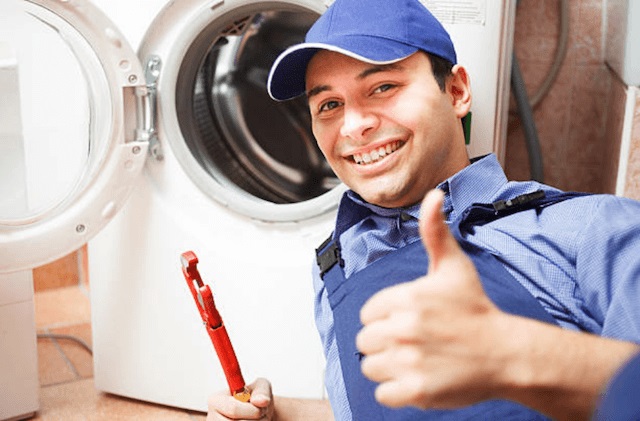 I just love my new home! I really couldn't have picked a better company to work with. Construct truly is the best!
We hired them to redesign the San Francisco office. We're so happy with the results they're doing our other 5 locations as well!
We just broke ground on my new custom home. The team has kept me very involved in the process - I can't wait to see the finished project!
Great Reasons To Hire Appliance Repair Huntsville AL