Professional Range Repair in the Huntsville, Alabama Area
When your range must be repaired you realize how often you use it every day. Not even being able to boil water or fry an egg when you want to is a terrible inconvenience and proves just how necessary a range is to our daily routine. So, when your range is broken, you must determine who you will choose to come to your home and get your life back to normal. Home appliance repair is unique in that you must, typically, have someone come into your home to resolve the problem. This demands an additional amount of trust in the company that you will hire, as well as additional research that must be done before you make that choice. Finding a company that will do the job right, charge a fair price and treat you respectfully are all prime considerations in your decision.
Know-How is Everything
When you hire someone to repair your range, you must be confident that they will do the job right. An improperly performed repair can cause further damage to your appliance or home, and may even be a safety hazard, given the high voltage electricity or gas line that is used to power your range. Clearly, finding an appliance repair company that employs properly trained and experienced professional technicians is something that you should strive for. Having confidence in a company to do the job right the first time is the goal, and you should not settle for anything less. Be sure to determine that the service technicians who will be repairing your range are familiar with your make and model and have the technical expertise to handle the job.
Remember Your Wallet
Having a clear understanding of how much you are going to pay should also be understood before you make your decision. Of course, no one can diagnose exactly what is wrong with your range over the phone, and you might not know the price for every part that will be necessary for the repair, but the price for the service call, the labor charge and other fixed costs should be stated before any work begins. Some appliance repair companies will charge more depending on the day of the week or what time they will come to your home. Make sure that you are aware of any price differences such as these, and look for a company that clearly states their fixed fees.
Professionalism
It goes without saying that customer service should also be a priority when choosing a company to repair your range. You should be treated with respect and courtesy at every point during the process, so if the person you speak with on the phone is not pleasant and polite it should raise a red flag immediately that you are not dealing with a company that prioritizes its customers. You are asking someone to come into your home and paying them for a service, and you have a right to be treated with respect.
Taking all of these factors into consideration will help you to find a reputable company that will do the job right and get your life back to normal as quickly and easily as possible.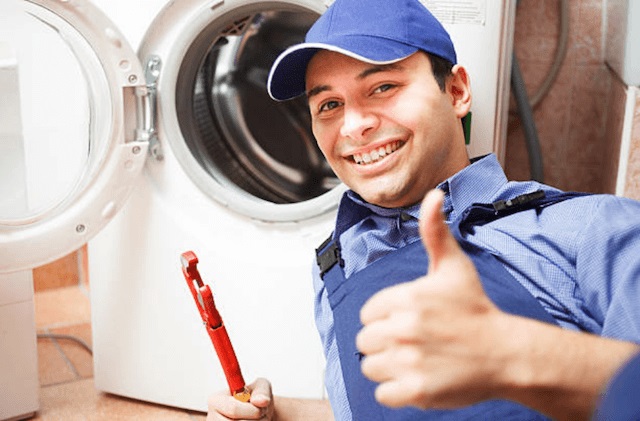 I just love my new home! I really couldn't have picked a better company to work with. Construct truly is the best!
We hired them to redesign the San Francisco office. We're so happy with the results they're doing our other 5 locations as well!
We just broke ground on my new custom home. The team has kept me very involved in the process - I can't wait to see the finished project!
Great Reasons To Hire Appliance Repair Huntsville AL