Professional Sealed System Repair in the Huntsville, Alabama Area
Sealed system repair, as found in refrigerator coolant systems or air conditioners, can be among the most difficult and costly home appliance repairs that a homeowner will encounter. Additionally, leaking systems can introduce potentially harmful chemicals into a home. So, if you are having problems with a sealed system and need to find a repair company near you, it is important to make the right choice and find a good company. A good appliance repair company has the resources to do the job right, charges a fair price and understands the value of treating their customers with respect.
Done Right the First Time
Having any sort of a sealed system malfunction in your home is a tremendous inconvenience, and, of course, you want to have it repaired as soon as possible. This is complicated by the fact that such problems can be very difficult to diagnose and repair, and require specialized training and equipment to do properly. Don't make the mistake of trusting someone who is not qualified to take care of your sealed system repair, be sure that the company you choose has the expertise and equipment to properly resolve the situation and get your life back to normal.
A Penny Saved…
Finding a company near you that will repair your sealed system for a fair price is your main objective when you find yourself without air conditioning. Simply choosing the lowest price you are quoted initially, however, does not mean that you have found the most affordable sealed system repair option. Beware of hidden fees, such as higher rates for coming to your home in the evening, weekends or holidays. It is also wise to determine how the labor is charged, as in an hourly fee or a set fee for the repair. It goes without saying that unexpected replacement parts may increase the price, but look for a transparent explanation of the set fees and be sure that you are comfortable with them before agreeing to have a company come to your home.
Common Courtesy
While the customer may not always be right, they do always deserve to be treated with respect. Be mindful of how you are treated when you interact with potential appliance repair companies either through electronic communication or on the phone. If they are rude, dismissive or become confrontational in response to your questions you should immediately begin looking at another option. Communication should be key, especially when dealing with potentially expensive repairs that must be performed within the customer's home. A measure of trust and confidence should be established, and if your initial inquiries leave you feeling anxious, then imagine what any further interactions with that company might be like. Service before, during and after the repair should all be conducted in a courteous, polite and professional manner. So, doing some research before making a phone call to determine that you are dealing with a reputable company that will repair your sealed system is time well spent.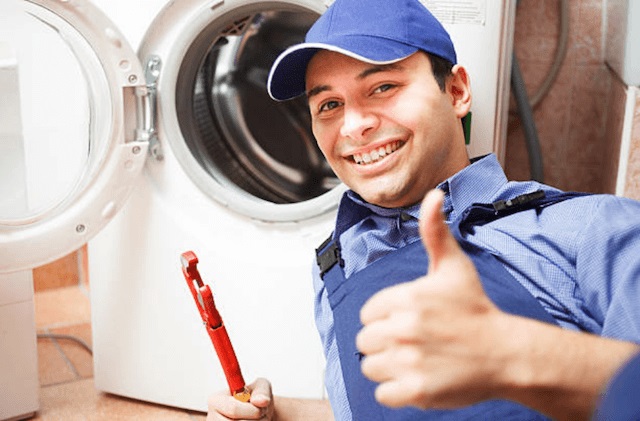 I just love my new home! I really couldn't have picked a better company to work with. Construct truly is the best!
We hired them to redesign the San Francisco office. We're so happy with the results they're doing our other 5 locations as well!
We just broke ground on my new custom home. The team has kept me very involved in the process - I can't wait to see the finished project!
Great Reasons To Hire Appliance Repair Huntsville AL