QUALITY WORKMANSHIP WITH GUARANTEED WARRANTY
WE DEFEND OUR WORK OVER A LONG PERIOD OF TIME!
Sometimes, the trouble with your home appliance can be down to a missing part or a broken off part. You will at this time need an appliance parts store near you in order to get access to whatever component has affected the ability of your machine to function effectively.
We stock up on a number of spare parts for a different range of home appliances such as refrigerators, toaster machines, microwave ovens, air conditioning systems, washing machines, electric fans, dishwashers, blenders etc. For each of these products, we have parts compatible with a number of electronic appliance manufacturers such as LG, Samsung, Toshiba, Panasonic etc.
Because we know our craft very well and are extremely skilled at what we do, we know the importance of spare parts and we do not compromise on the quality of the home appliance repair parts that we offer for sale. The parts that we offer for your selection purchase are standard ones which you can be sure will work just fine with your home appliance. These spare parts, we promise, will not bring any further damage to your home device but will rather only further serve to improve its functionality.
In addition, our team of highly qualified technicians will provide you with the added service of fitting the parts to your appliance and test it right there in your presence for your quality assurance approval.
The spare parts that we offer for sale will last you for a very long time but if anything does happen, there is another fascinating and exciting part of our service which is that we offer you warranty.
We have full confidence in our products and we are fully certain that you will not experience any difficulty after purchasing any home appliance spare part from us. But as already stated above, we will offer you a timed period wherein which whatever technical issue that occurs with the appliance spare part that we have sold you will be covered by a warranty.
We will come and have a look at what the fault might be and we will seek to rectify the issue. If we cannot, then we will provide you with a replacement appliance spare part just to ensure that you continue to enjoy the seamlessness of appliance functionality that you surely must desire. Our aim is to leave you even more satisfied than you were on first contact with us!
Our warranty service is not just limited to the appliance spare parts however. As we offer you appliance installation services and appliance fixing services; we understand that some rare events may come up in which there might be some issues with some of the things that we have fixed or have installed for your use. In this case too, we also have a warranty service to cover what we have done as we stand by our work very much. We have full confidence in the work that our technicians have done but we will also not hesitate to correct whatever the error might be.
You will find the same level of standards that we offered at our first service.
Our repairmen are highly technical workers who know their way around electrical circuitry and even more crucially, know how to get broken parts working again. They possess vast and rich experience and technical skill and you can also expect our workers to value your time by working according to the schedule that you are most comfortable with. They will arrive not one minute later than they promised you and will carry out their activities on your home appliance as quickly as possible without any reduction in the efficiency of their work.
Our workers just like they did earlier will leave your home in top condition ensuring to get rid of any mess that they may have made during the course of the home appliance maintenance work.
Once more, you can also be sure that for the duration that our workers will be in your home working on your home maintenance needs, they will be respectful and courteous to you because here, we value you as our customer and believe that your opinions and thoughts deserve to be heard. Our workers will pay attention to your concerns of what you feel about the appliance spare parts or the installation work or the appliance repair work that they did and will explain every step of their work to you as they go about it. They will make it clear to you what has gone wrong again and will once more provide you with valuable and crucial tips on how to fix what is wrong and the simple maintenance steps you can take to never run into trouble again.
We are one call away; the appliance parts store in Huntsville that you can trust!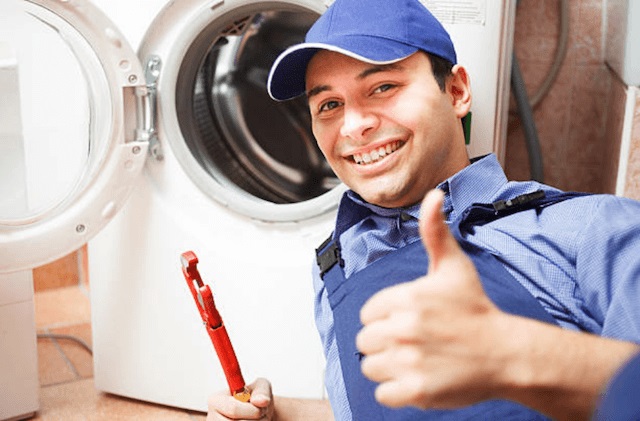 I just love my new home! I really couldn't have picked a better company to work with. Construct truly is the best!
We hired them to redesign the San Francisco office. We're so happy with the results they're doing our other 5 locations as well!
We just broke ground on my new custom home. The team has kept me very involved in the process - I can't wait to see the finished project!
Great Reasons To Hire Appliance Repair Huntsville AL