APPLIANCE REPAIR SERVICE BASED IN HUTSVILLE, AL
OFFERS QUALITY PROFESSIONAL SERVICE WITH UNBEATABLE PRICE RATES
In a world that is filled with many options, the question every time no matter what the service or product is, is this- "what should I pick and why?"
This question certainly extends to your home appliance maintenance needs in which you want an appliance repair service near you that completely checks all your requirement boxes.
We make it a priority to always anticipate your needs and concerns, we know that the question of choice clearly would be top priority for you. Therefore, we have prepared what we hope will undoubtedly convince you of our credentials as an affordable appliance repair service that you can trust.
First, our track record and experience. We have been around for quite some time and have worked with several customers. Job after job, we have demonstrated that we are the neighborhood friendly small appliance repair near you that you can trust. We treat every new job as the case that it is and commit ourselves to ensuring that every customer's experience with us is a unique and fresh one. We do not attempt to make generic assumptions of the problems of your home appliances but we will rather examine your home appliance in great detail before making a conclusive diagnosis of the nature of the problem of your home appliance and then proceeding to solve the problem for you.
Secondly, skill and professionalism of our workers. Our technicians are highly skillful in the servicing and repair of just about any home appliance that you possess. Their knowledge of home appliances does not just cut across any kind of appliance; it also spans a wide range of brands showing just how adept we are in the home appliance maintenance business. Besides the skill that our technicians bring to the table, our technicians are some of the most amiable human beings that you will ever come in contact with. It is a company policy to treat the customer as royalty and you can be sure that our technicians will be polite and respectful to you. They will pay very close attention to you and will be more than willing to answer any and every question that you may have as regards your home appliance maintenance solution needs. Besides that, they will also carry you along in every step of the repair or servicing or installation of your home appliance needs so that you can be sure that nothing is hidden from you.
Thirdly, our pricing system. We are an affordable appliance repair service. Our prices remain unbeatable in comparison with any other home appliance maintenance service on the market. We also have a very transparent system that ensures that you are well aware of the exact amount that the service we will be rendering is going to cost you. The spare parts that we have available are high quality and among the best on the market. We understand that money is a hard thing to come by these days so we ensure that the financial costs of your home appliance maintenance needs is not too constraining.
Furthermore, we are very committed to making sure that our service for and to you does not severely affect your work and home schedule. Tailored to fit your timeline, we will provide our service to you at a time that is entirely convenient for you. And in keeping with our respect for your time, we will be as fast and as smooth with our work as you can possibly imagine ensuring that we do not spend more time than is necessary attending to your home appliance maintenance need. We will, as part of the services that we offer to our wonderful customers, also clean up after our work ensuring that no mess is left behind and that your home is restored to the glorious state that it was before we started our work.
An appliance repair service based in Huntsville, Al, we are bold to say that you can totally trust us with your small appliance repair needs. Our smooth and efficient service and customer friendly way of working is all you need for your work.
Choose us today!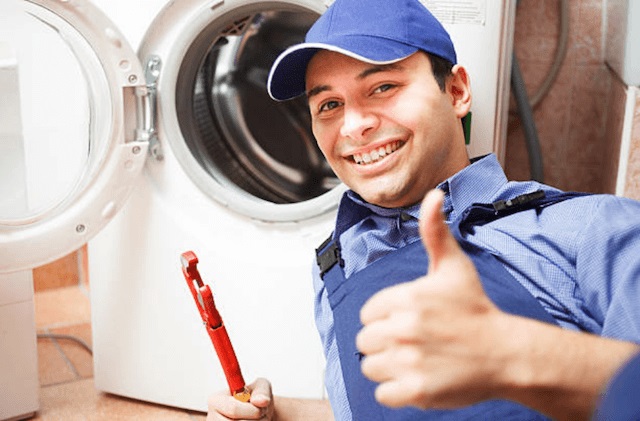 I just love my new home! I really couldn't have picked a better company to work with. Construct truly is the best!
We hired them to redesign the San Francisco office. We're so happy with the results they're doing our other 5 locations as well!
We just broke ground on my new custom home. The team has kept me very involved in the process - I can't wait to see the finished project!
Great Reasons To Hire Appliance Repair Huntsville AL