Professional Ice Maker Repair in the Huntsville, Alabama Area
Perhaps in the grand scheme of things an icemaker may be regarded as more of a luxury than a necessity, but when your ice maker breaks you want it repaired quickly and correctly. An ice maker is a common feature on most modern refrigerator/freezer combination units, and the constant availability of ice, dispensed on demand, is a comfort, especially during the hot summer months or when you need to pack a cooler. So, when your ice maker stops working, you are probably going to start looking for an ice maker repair company near you. This should not be a quick decision if you are not familiar with an appliance repair company already, as you are trusting them to come into your home and to protect your investment.
Don't Throw Good Money After Bad
The more complex home appliances that are sold today also represent a potential higher cost of repair, depending on what part has failed. Just as importantly, an untrained worker can easily cause additional damage by attempting to make a repair that they are not properly prepared to execute. So, finding a company with competent service workers who have the proper tools and experience to get your ice maker working again without doing further damage is your goal. Inquiring into whether a company charges a flat service/labor fee and if those fees differ depending on the time or day or the week is also important to determine before you agree to hire them. Protecting your investment requires that you perform your due diligence when looking for someone to perform an appliance repair in your home.
Safety First
Additionally, there are safety issues that can result from a malfunctioning ice maker. Water leaks can promote mold growth, which is potentially toxic, in your home and a malfunctioning ice maker may introduce toxic substances or bacteria into the ice that you put in your drinks and give to your family. While it may be a luxurious convenience, an ice maker still demands proper maintenance and repair and should be treated as seriously as any other broken appliance in your home.
Who Can You Trust?
As mentioned, making a home appliance repair decision is important, and should be made carefully and from an informed perspective. Online research, customer reviews and even asking friends and neighbors are all ways to gather information that you can use in making your decision. Finding an affordable appliance repair service near you is valuable information that will help you and your family to continue to protect your home investment while also keeping your home operating at peak efficiency and with maximum comfort.
When you do find someone and are happy with their work, you should be careful not to lose that information, and to remember them the next time something in your home stops working. If you are happy with their service and price, you should also try to help others in your neighborhood by sharing your experience. Local businesses depend on word of mouth advertising, and those they provide service to benefit, as well!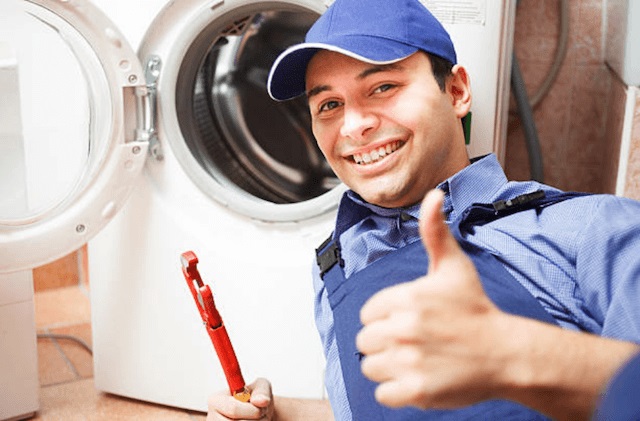 I just love my new home! I really couldn't have picked a better company to work with. Construct truly is the best!
We hired them to redesign the San Francisco office. We're so happy with the results they're doing our other 5 locations as well!
We just broke ground on my new custom home. The team has kept me very involved in the process - I can't wait to see the finished project!
Great Reasons To Hire Appliance Repair Huntsville AL