Professional Refrigerator Repair in the Huntsville, Alabama Area
When you need a refrigerator repair due to a malfunction, it is always an incredible inconvenience. When your refrigerator breaks it is even more so, because you face the expense of the repair as well as the potential lost investment that can result from food spoilage. That is why when you find yourself in this situation it is critical that you find a refrigerator repair service near you that can quickly respond, come to your home, diagnose and resolve the issue. Professionalism, reliability and affordable refrigerator repair are the qualities that you require when your refrigerator stops working.
Demand Professionalism
When you have any kind of workers in your home you want to be assured that they are professional, and will treat you and your residence with respect. Courtesy and manners should be common practice, but unfortunately, this is often not the case. Having to deal with unpleasant, rude technicians on top of the stress of having your daily life disrupted is something that you should not have to suffer. As well, you should be able to expect competent work from trained professionals who have experience and training in refrigerator repair. With the ever-advancing complexity of modern appliances, the ability to diagnose and repair refrigerators becomes more difficult with every passing year.
Ease and Convenience
When you call an appliance repair service, you are most likely will have to rearrange your schedule to accommodate this unforeseen problem, and you want to be comfortable knowing that they will come to when they say they will, and get your life back to normal as quickly as possible. Nothing is quite as frustrating as making special arrangements to be home to meet someone, only to have them be late, or not show up at all. Reliability and trust are crucially important factors when considering a refrigerator repair service near you.
How Much?
Of course, price will always be a factor when you are considering which company to call. Knowing what will be charged before beginning gives you peace of mind. It is not always possible, of course, to determine how much the replacement parts will be when a technician has not had the opportunity to examine your refrigerator, of course, but knowing the hourly rates and service fees is imperative. As well, a company that values communication and explains what the problem is and your options to address it is invaluable when you are faced with a refrigerator repair. No one likes surprises when it comes to home appliance repair, and a company that prioritizes minimizing them is invaluable when you find yourself in need of their services.
So, residents of Huntsville, Alabama and the surrounding areas should keep all of these points in mind when you find yourself in a situation that requires an appliance repair. Finding someone that is professional, reliable and affordable should be your top consideration. When you need to find a refrigerator repair service near you, keep these points in mind and ask questions so that you are certain you can rely on the repair service you choose.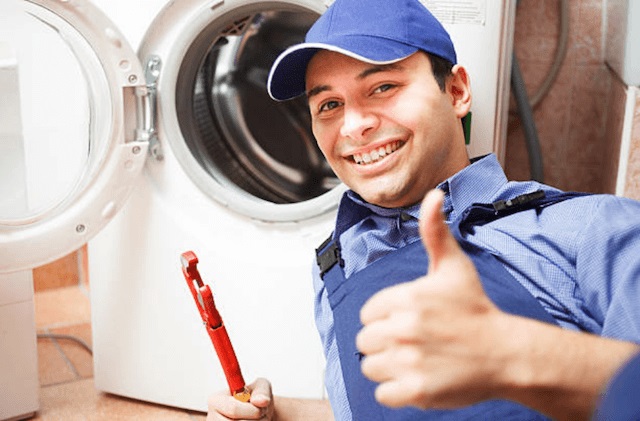 I just love my new home! I really couldn't have picked a better company to work with. Construct truly is the best!
We hired them to redesign the San Francisco office. We're so happy with the results they're doing our other 5 locations as well!
We just broke ground on my new custom home. The team has kept me very involved in the process - I can't wait to see the finished project!
Great Reasons To Hire Appliance Repair Huntsville AL