Washer Repair in the Huntsville, Alabama Area
Guaranteed Flexibility of Appointment Times And Due Respect For Your Schedule
No one truly appreciates the ease and convenience of doing laundry at home until you need to have your washer repaired. Having to transport your dirty clothes to a laundromat, or even worse, to be forced to wash them by hand, is an incredible difficulty and is definitely a reason to look for a washer repair service near you. Making the right decision about who to trust to get your washer working and life back in order is an opportunity to alleviate your problems or to make it even worse. Choosing the right appliance repair company when you need to have your washer repaired requires you to find technical expertise, dependability and affordability in a company that is near you.
Space Age Appliances
New appliances, including washers, are more complex than they have ever been and require specific training and experience to be repaired correctly. Features such as internet connectivity, sensors and touch screens make these appliances easier to use and offer more features, but also add to the complexity of maintenance and service. Service technicians must have the proper training and experience in working with modern home appliances to assure a competent repair. The days of trusting a "handyman" to be able to repair everything in your home are gone. Servicing appliances now requires familiarity with sophisticated electronics and computers and should not be trusted so a company that does not have technicians with the proper training and expertise.
Importance of Integrity
You trust an appliance repair company to do the job correctly, and you also expect them to honor their commitment regarding when they will come to your home to do it. Juggling your schedule to accommodate home appliance repairs is difficult and stressful, and no one wants the additional stress of waiting for late arrivals, or even worse, a no-show. Trusting an appliance repair company near you to come when they say that they will be there is an important aspect of making your decision. As well, you want to be assured that you will be told what the problem is and given options as to how you will have it dealt with. Trust is paramount when you have any workers come into your home, and the reputation of the company you choose must be taken into account.
Cost
Of course, most of us need to consider price when making any sort of a decision regarding home appliance repairs. That is why being presented with options regarding the work that will be done is optimal, and choosing a company that charges reasonable rates that are transparent is also important. No one wants to be hit with a bill that is more than they expected, and while expensive replacement parts may be necessary, fixed costs such as service fees should be stated up front. Everyone wants to be treated fairly, and to pay a fair price for their washer repairs.
Finding the right company to come into your home to repair your washer demands that you examine every aspect of the company that you choose to find the people who will do the job right, treat you fairly and save you as much money as possible.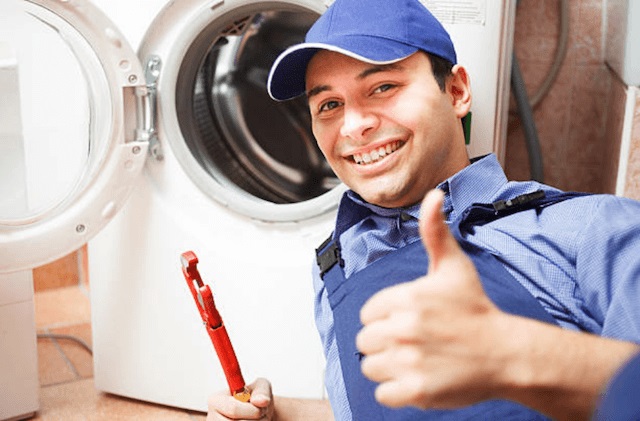 I just love my new home! I really couldn't have picked a better company to work with. Construct truly is the best!
We hired them to redesign the San Francisco office. We're so happy with the results they're doing our other 5 locations as well!
We just broke ground on my new custom home. The team has kept me very involved in the process - I can't wait to see the finished project!
Great Reasons To Hire Appliance Repair Huntsville AL